Quilts of Valor will celebrate their 8th annual National Sew Day on the first Saturday in February 2021. Across the country, hundreds of local quilt shops, quilting guilds, American Legion Posts, and quilting community groups will again devote the day to creating quilts intended to lovingly cover service members and veterans touched by war.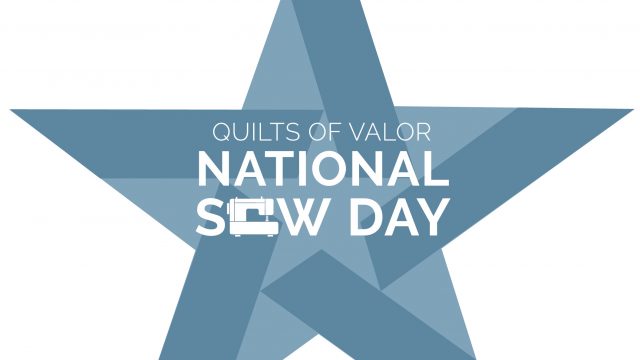 Normally, National Sew Day is looked forward to as an epic get-together for a very deserving cause. Due to safety concerns regarding COVID-19, National Sew Day will go virtual this year.
While participants will have to make their own refreshments, The National Quilts of Valor Foundation's Virtual National Sew Day is planning to present guest speakers, raffle opportunities, hourly door prizes, and a grand prize of a Janome 3160QOV Sewing Machine 3160QOV to one of its members. Admission is free. To pre-register, head to the Quilts of Valor Foundation website. You can also locate and join Quilts of Valor groups sorted by individual states on the Quilts of Valor website.
The Quilts of Valor Foundation was founded in 2003. It quickly spread across the United States and offers membership to quilt shops and their quilt groups, and individual sewing enthusiasts. Last year, volunteers across the country donated 38,253 finished blocks to Quilts of Valor. The foundation estimates that because of such a large number of blocks, they will be able to assemble 1,932 quilts to be given to veterans across the country in 2021.
In honor of National Sew Day 2021, you are invited to set up your machine, browse your stash of red, white, and blues, and create one of two new 2021 Quilts of Valor block patterns that have just been released.
Quilts of Valor block donations can be dropped off in most local areas across the United States. To locate a drop-off location in your area, click here.