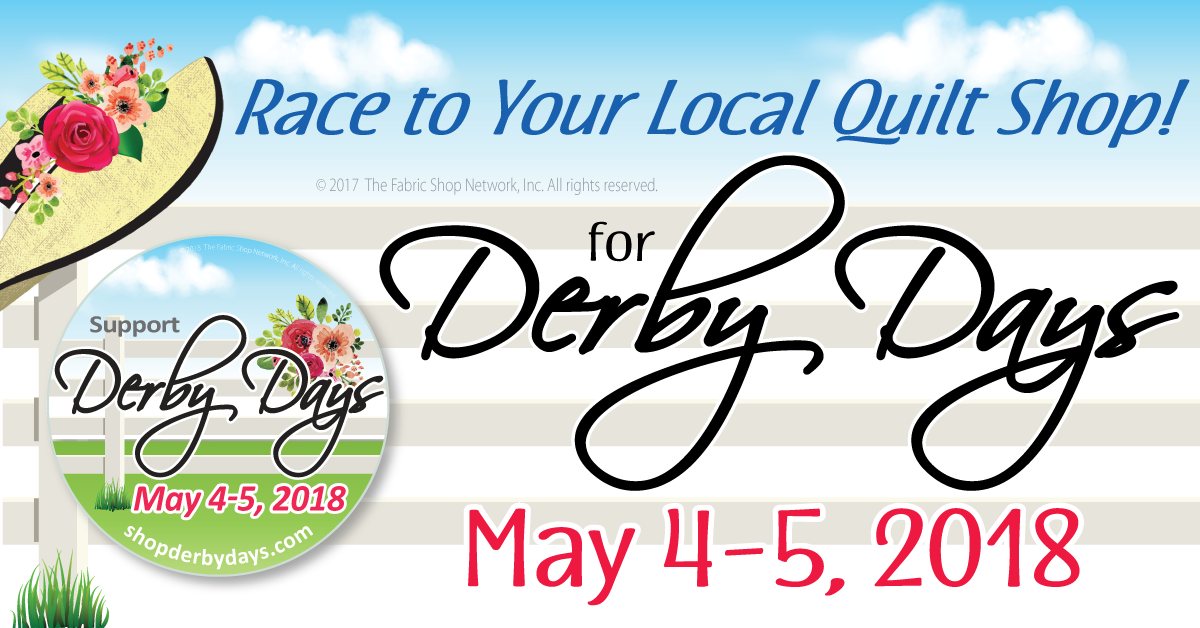 –May 4-5, 2018–
Derby Days – Race to Your Local Quilt Shop is a themed event designed to coincide with the running of the the Kentucky Derby and Oaks. It is a time when quilt shops and those who love fabric can have a little fun, celebrate the joy of spring and help to raise awareness of the importance of small businesses (and quilt shops in particular) to the local economy. This event is a chance to celebrate quilting in all its forms while supporting your local quilt shops. We hope that quilters from around the world will make it a point to visit their favorite independent local quilt shops for the festivities they may have planned.
This event, celebrated annually on the first weekend in May, will be held in 2018 on Friday and Saturday, May 4th and 5th.
Your local quilt shop may be planning to celebrate the day with special events. Contact them to find out more about their plans and ask them to how you can get involved!
If you are a shop owner and would like to find out how you can hold a successful event in your store, click here to learn more.
Derby Days is brought to you by the team at The Fabric Shop Network.