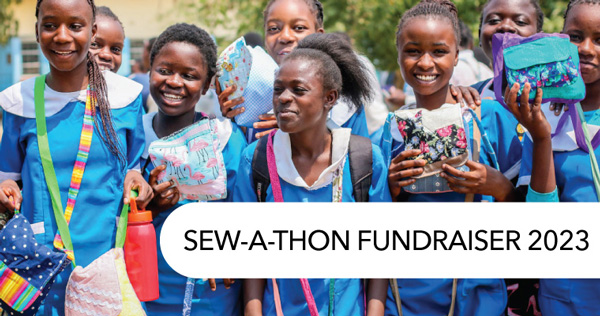 September is National Sewing Month!
A wonderful way to celebrate our favorite passion is to partner with Sew Powerful and participate in their Sew-A-Thon Fundraiser to support their work in Zambia. Their goal is to enroll purse makers to sew as many purses as they can in the month of September. The goal for their 2023 Sew-A-Thon is for sewists to make 25,000 purses. Sewists are encouraged to enroll friends, family members, and acquaintances to donate to the cause.

Why Purses?
School girls who attend and stay in school all month long are much more likely to pass their all important 7th grade exam which allows them to pursue secondary education. Failing this test ends their chance for further education that allow for better job opportunities after they finish their education in hopes of breaking the cycle of poverty
Girls can miss a week of school every month because they don't have the supplies to manage their period, causing them to miss school. The girls get so far behind in their studies that they drop out of school.
The purses collected from the Sew-A-Thon are filled with everything they need to manage their monthly cycle. The cost to fill a Sew Powerful purse is $10.00. This is where the fundraising comes in to fill the goal of 25,000 purses, and the $250,000 cost to do so. By 2030 they hope to make their program available to all 3,800 schools in Zambia.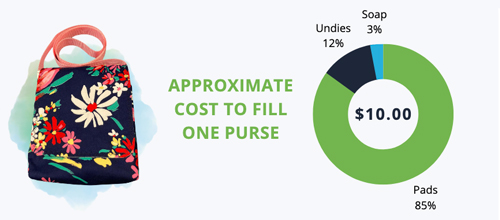 Purse Patterns
Beginner and intermediate purse patterns are available on their website and when participants enroll.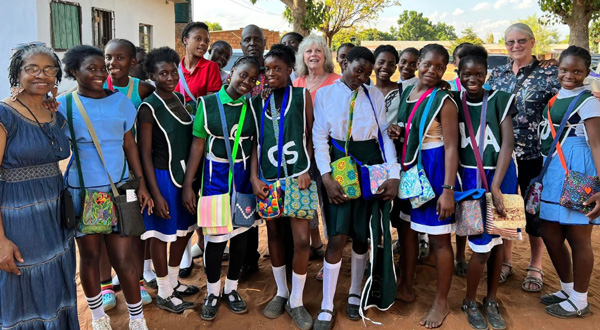 Prizes and Awards
Sponsors have donated prizes to help make the event fun and more enticing.
Grand Prizes:
BERNINA 500E Embroidery Sewing Machine (SRP $4,900).
2024 Trip to Zambia. Includes airfare, lodging, and meals (SRP $4,500).
bernette 79 Combination Sewing / Embroidery Machine (SRP $2,935).
Baby Lock Celebrate Serger (SRP $2,500).
There are additional prizes in 4 categories, Platinum, Gold, Silver, and Bronze from over 15 different sponsors. See the Sew-A-Thon Fundraiser Participant Guide for details and additional prizes.
Getting Credit for Donations – Easy as 1-2-3
When people donate via the link the participant has given them, they enter their 5-digit participation number, and donate. That's it. All donations made with the participants code number accumulate and are tallied at the end of the month determining the winners. See all the ways to win in the Participant Guide (most funds raised, funds raised above $500, funds raised above $100, etc. plus other random prizes).
Participant Fundraising Success Strategies
Sew Powerful offers fund raising suggestions to participants. They give sample email/text/social media messages and ideas. Use them as written or add a little personalization to bring the Sew Powerful message to life.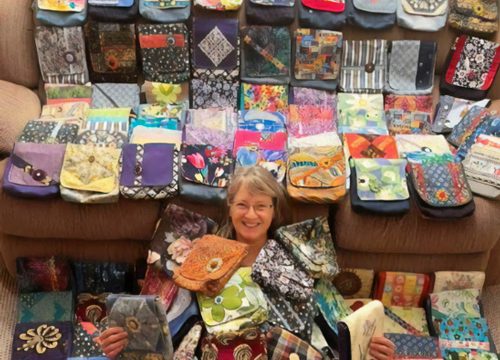 2023 Sew-A-Thon Fundraiser Participant Guide
NOTE: there are 10 Sponsor coupons throughout the Guide. The coupons are active now and good through the end of the year.
Check out the 2023 Sew-A-Thon Participant Guide for more information:
prizes and awards
important dates
different ways to participate
how the funds are used
rules
tips and FAQ's
Setting up a Group / Chapter
A local group of 3 or more people that meet regularly, at least 4 times per year that are organized for the sole purpose of encouraging and enabling the production of Sew Powerful purses and notecards, can become a Chapter. To find out more about setting up a chapter in your area, click here.
Find a chapter near you!
The map (below) shows the locations of purse makers in the US. They don't have purse makers and Chapters everywhere in the world, but they are working on it. Click on the purse makers map to find exactly where there are existing and 'potential' Chapters. Express your interest to inquire about joining or making a new friend and local connection.
Drop Off Locations: Participating Quilt and Fabric Shops and Other Locations within the US
Sew Powerful is profoundly thankful for every purse that is mailed to them, recognizing the significant investment of time, effort, and cost that goes into each creation. To facilitate a seamless mailing process, they extend their appreciation to those that actively participate in this initiative.
Those interested in contributing can visit these quilt and fabric shops and other locations, which serve as convenient drop-off locations or can mail their contributions to: Sew Powerful, 1040 Lincoln Rd, Ste A, #159, Yuba City, CA 95991
To ensure a trouble-free delivery view the packing slip and shipping tips found here.
If you are a shopowner or a volunteer that would like to be involved here are some instructions on becoming a drop off location.
The organization expresses its deep gratitude for the invaluable support received from the community.
Stats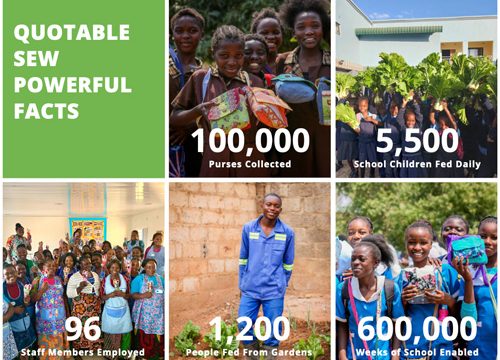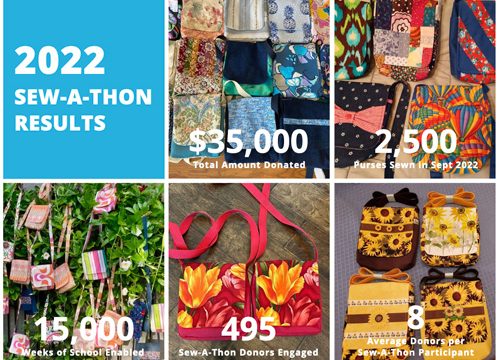 LINKS
Sew Powerful: https://www.sewpowerful.org
Email: janc@sewpowerful.org
Sew-A-Thon 2023 website: https://www.sewpowerful.org/pages/sew-a-thon-fundraiser-2023
Enroll Now: https://form.jotform.com/231845791712158
Donate Now: https://sewpowerful.us2.list-manage.com/track/click?u=5cd6f90d59ae25849aa6d4884&id=54c1432857&e=7934e01635
Report purse counts here: https://form.jotform.com/231846346968168
List of Sponsors & Prizes: https://www.sewpowerful.org/pages/meet-our-sponsors
Images courtesy: sewpowerful.com