By Maddie Kertay, founder of the BadAss Quilters Society.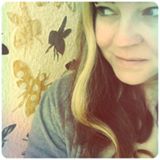 Being a hands-on quilt shop owner means I spend a lot of time acting as confessor and therapist to a wide variety of patrons that visit our shop. Some need little more than hand holding and a quick lesson on how to spiff up their mitered corners there-by solving their problem, but with others we need to have the "The Conversation". <insert ominous sounding music>
Honestly I don't like having "The Conversation" and try to be beyond gentle when I have to tell a customer that the reason that their seams are fraying, their fabric is limp (or hysterically stiff even after washing) is the fact that they unknowingly purchased low quality fabric and then invested their time, talent and money into making a quilt that is not going to hold up for the long haul and, even worse, makes them look like a less-than-competent quilter.
I go to painful lengths to assure them that it is not their fault. They had every reason to believe that the fabric that they purchased from the big-box fabric store should have been a quality product but sadly it often is not. They were trying to save a couple of bucks, that coupon was burning a hole in their pocket, or the digital code was frying their phone, yet what they ended up with is a quilt they can't be proud of.
Why oh, why did this happen?
I take the time to explain the concept of greige goods (pronounced gray goods) and how there are multiple levels of quality. With the exception of designer level fabrics, big-box stores carry lower levels of cotton fabric than you will find at your local quilt store. They, as a rule, carry only the highest. The whole game hinges on threads per inch, quality of thread used in production, and finishing processes that happen even before the fabric goes to print. (If you want the low down on all the technical bits of this process I highly suggest the book From Fiber to Fabric by Harriet Hargrave.)
The math is simple – big box stores bring in lots of low- and even-lower-grade fabric, then mark it up drastically so that they can then offer those weekly 40% off coupons, letting customers think they are getting a great deal, while still making a healthy mark up. That is simple big-box business practice.
Your eye is your guide, your nose knows, and your washing machine will tell the tale.
The fact is that quilt shop quality is superior, not just due to the use of top level greige goods; also of higher quality are the design, ink, and printing. There are times when a customer will come into my shop and show me fabric that they got from a big-box to "prove to me" that they can get the same product as mine, cheaper. This is always a time for education since I am happy to open up a bolt and compare my fabric to theirs side by side. The truth is that many high-end fabric lines are copied each year by lower quality manufactures but when put side-by-side, there is no doubt which company has invested in not only high quality base fabric but also uses quality inks, printing, and finishing.
Sometimes all it takes is to sniff lower quality fabric to smell the excess chemicals used to finish and "weight up" the fabrics to make them feel (let's say fool you into thinking) they are better than they are.
The final blow is often dealt by the washer as inks fade and fabrics go tragically limp when the excess cheap finishing washes out to expose lower thread counts, and dingy ink; all tactics taken by lower quality manufactures in the bid to make the cheapest fabric possible for the lowest price possible. This is by and large the bulk of the quilting fabrics you will find at big-box fabric stores.
But, but, but, I am on a strict budget, I need those big-box coupons so I can buy fabric!
Long ago I was a beginning knitter, with possibly the smallest budget ever, I was given a piece of advice from a much more experience knitter. It has stuck with me through the years. She said that if what I loved was knitting but was poor as a church mouse (and I was) then I should buy the very thinnest, best quality yarn possible and knit the most difficult thing possible since it would take much longer than thick yarn and an easy project; and of course she was right. I bought the most beautiful lace weight alpaca, in a heavenly color and then picked a complicated pattern and got down to the business of knitting. It was the knitting I loved and doing something with such a beautiful thin yarn would give me a very long time to knit. While I Ioved what I made, I loved the process more. Her advice served me well.
For quilters on a budget, I suggest that if what you love is quilting, then what you need to do is buy less, but quilt with better materials. We all know that turning out an easy quilt each weekend can be a real high but it can also be hard on the wallet when making it a priority to use quality quilt store fabrics that will last for the long haul.
You CAN afford quilt shop quality fabric!
Six ways to make quilting more affordable while still using quilt shop quality fabric.
Pick your pallet- Stick to a tight collection of favorite colors so that all of your scraps work together, giving you more choices with each quilt you make.
Organize to optimize – Keep your fabrics sorted in a way that makes it most evident what you have so that you will only need to by what you need. New fabric is fun, and even better then it goes with fabric you already have!
Learn to love solids – Good quality solid fabric is the best deal going in your LQS. Learn to use it well and it will stretch your budget beyond your wildest dreams.
Pick your pattern – Learn which pattern designers make good use of their fabric. Some are VERY wasteful and are not out there to make the most of your budget.
Be a scrap queen – Develop a scrappy mentality. This does not mean you have to be haphazard, it just means that left-overs can find a home in a new project just as well as new fabric can.
Applique saves the day – Complex applique quilts tend to take longer, giving you more time constructing, and saving you money in the long run.
Join the Slow Stitching Movement- The Slow Stitching Movement is centered on the thoughtful use of quality goods to create quilts that will be with us for generations.
Your time as a quilter is valuable, too valuable to waste on using an inferior product when with a bit of creative thinking you can be using quilt store quality for every project you make!