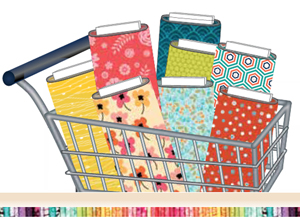 I Love Fabric Days is a worldwide celebration for everyone who loves fabric!
This event, held annually at the end of the third week of August, is intended to bring retailers and fabric lovers together to celebrate their shared commitment to fabric and all the ways we use it. In 2017,  I Love Fabric Days will be held on Thursday – Saturday, August 17-19.
If you are a fabric lover and this sounds like fun to you, contact your favorite local quilt shop to find out what plans they have for I Love Fabric Days.
If you are a shop owner and would like to find out how you can hold a successful event in your store, click here to learn more.
I Love Fabric Days is brought to you by the team at The Fabric Shop Network.