In recognition of the importance of independent quilt shops to local economies. Michigan Governor Gretchen Whitmer has proclaimed Saturday, January 23, 2021, Local Quilt Shop Day. Michigan is home to 131 local quilt shops. Michigan is also the home to the MSU Museum, home of the Great Lakes Quilt Center, which houses more than 500 well documented historical and ethnographic quilts universally rich in diversity and expression. The state of Michigan recognizes and appreciates quilting as an art form and a piece of American Heritage that spans decades.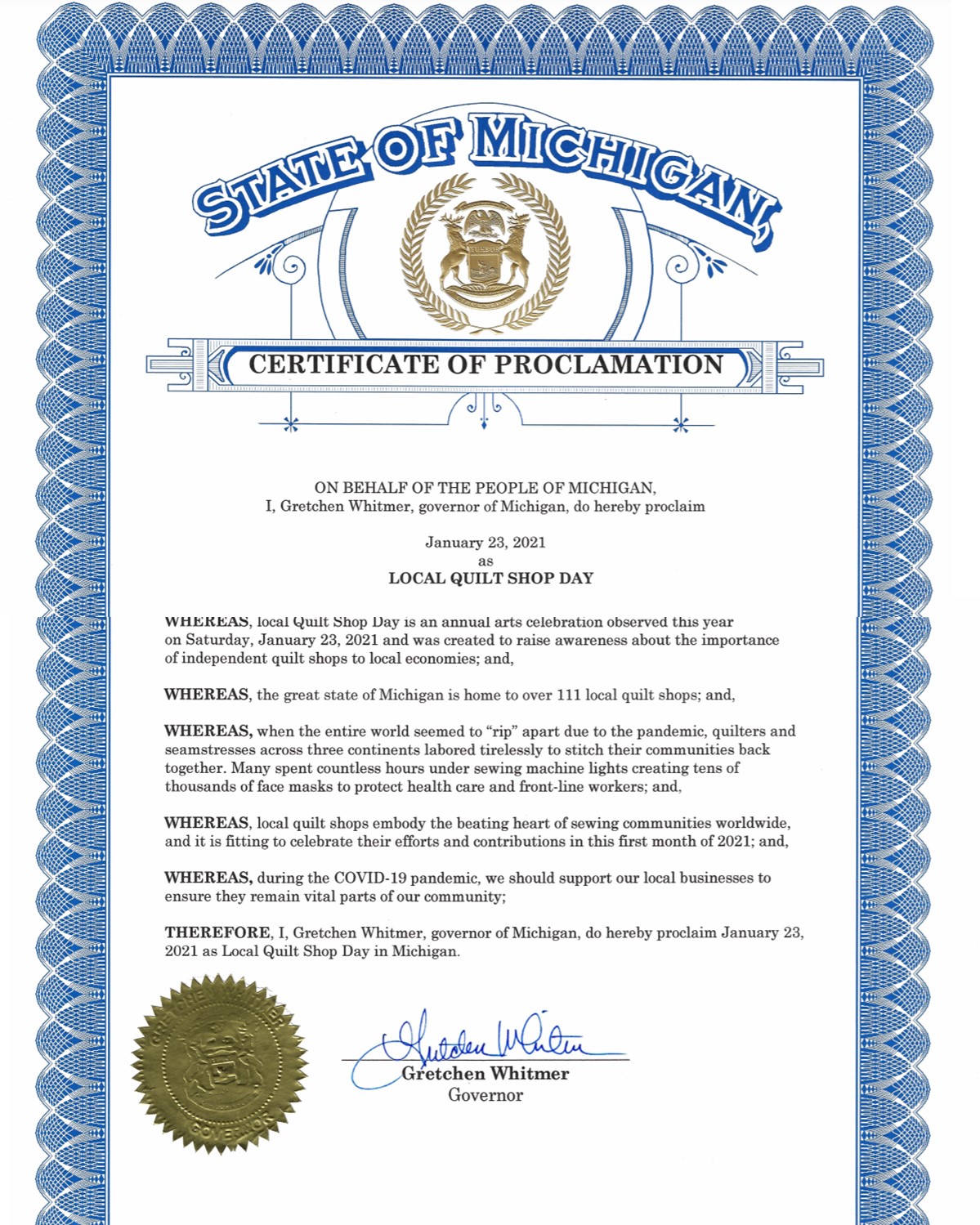 Local quilt shops not only provide supplies for quilting but also provide a spirit of togetherness and creativity that champions the rich character and even the history of our communities. Celebrated on the third Saturday of January, Local Quilt Shop day was established by The Fabric Shop Network, a trade association that represents over 5,000 members of local quilt shop owners globally.
The Fabric Shop Network encourages the public to visit their local quilt shops in person or online on Saturday, January 23rd, 2021. Check with your local quilt shop first for hours and times. Due to COVID restrictions, not all local quilt shops have been able to open their brick-and-mortar front doors again, and many are operating entirely online.
###
The Fabric Shop Network is a trade association for independent fabric and quilt retailers. As an organization, we provide comprehensive resources and services to help educate, connect, and support our members worldwide. For more information or interview, contact Laurie Harsh, President of The Fabric Shop Network. Phone (360) 666-2392, email: info@fabshopnet.com