BECKY KUNTZELMAN, THE IMPERIAL REPUBLICAN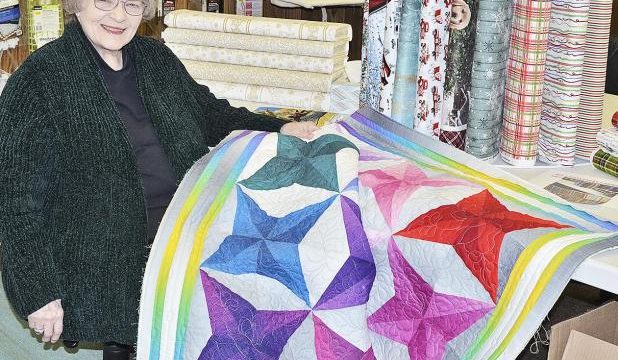 Local Quilt Shop Day is this Saturday.
The Checkiday online site states that "Local Quilt Shop Day is a day to raise awareness for independent quilt shops, and to acknowledge the contributions they bring to local economies." Local Quilt Shop Day celebrates the work of quilters, crafters, sewing and fabric enthusiasts and all that quilt shops do to make their work possible.

Prior's New Generation Fabrics, located at 525 Broadway in Imperial, has, for many years supplied everything a quilter needs to accomplish their creative pursuits. Prior's has a large inventory of fabric, quilting notions, batting, patterns, cutting mats, and books on quilting to fit every liking said store owner Janet Prior.

Quilters come to Prior's to shop from Colorado, Kansas, northern and eastern Nebraska. "We have a regular customer base from not only the local area but northern Kansas and eastern Colorado," Prior said.
"Travelers coming through town who know about us also stop in from time to time," she added. Prior said they used to have quilting classes, but because of COVID, they no longer do. "We support our local quilters that belong to the Crazy Quilt Guild," said Prior. At the beginning of every year, she gives each member a membership card which includes a discount that's good all year.